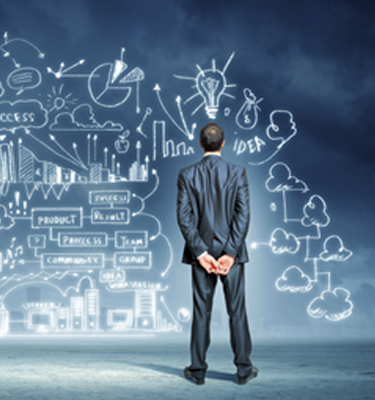 I, have learnt and gained more than 25 years of experience in my Company. The lessons learnt from my father and elders with more than 50 years of their experience, cumulating to the effect that to produce high quality products, bring the best technology & equipment, use the best workforce and ensure maximum safety measures as my motto. To gain such a goodwill, so that customers developed relations will re-occur their demands to us and to meet and produce on time as our duty. I always believe in new developments with a vision for tomorrow, to meet the challenges of tomorrow today, think long term, so that our sweat given today will be the sweets of tomorrow.

Today, my Company stands tall after 50 years only on the foundations taught from our elders to work in high discipline and team work to create a healthy family environment.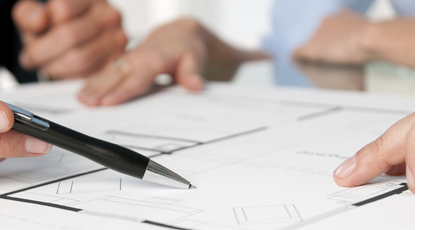 BHARAT MACHINE TOOLS was separated in 1995 from it's parent company New Bharat Engineering Works (Jamnagar) Pvt. Ltd., which was started in the year 1951 by founder late Mr. Tarasingh K. Panesar and were later joined by Mr. Keshubha Jadeja and Mr. Shamjibhai Patel as other two partners. Initially it was started with a small foundry with repairing of Diesel Oil Engines and subsequently manufacturing of Diesel Oil Engines were undertaken and more than 1,00,000 Diesel Engines have been sold in India and Gulf countries, under the brand name of 'ENERGY' & 'FOLKSTONE'. Mr. Tarasingh had a wide vision and a developing mind and hence in the year 1960, Machine Tools division was started. It started with manufacturing of Belt Driven & All Geared Lathe Machines with brand name "NAGMATI" for Precision Engineering Industries and shortly Radial & Pillar Drills under the brand name "ENERGY" were started. Other Machines such as Milling Machines, Hacksaw and variety of other machines were manufactured. More than 500 Machines were manufactured in a year. Till date more than 50,000 Machines have been supplied all over India & Abroad. From 1975, It's technical director Santokhsingh Panesar and younger brother of Mr. Tarasingh Panesar, went to training in Germany and brought Horizontal Boring Machines under Collaboration of WMW-Germany were introduced. It was manufactured under the brand name "ENERGY". As Mr. Tarasingh had a clear vision and a pure entrepreneur and with his quality, faith and goodwill., New Bharat Engineering Works started manufacturing SPM & CNC machines in the year 1989 upto the price of Rs. 100 lakhs and became one of the leading manufacturing infrastructures in India. The company sold it's products to the best and multinational companies in India & Abroad, the products also went to Defence units and Railways and other Government concerns. It's products were marketed by Voltas, Batliboi and Jayems Engineering with 24 sales offices all over India .
As the organization grew older and wider, it was decided among the partners to divide the company in three different groups. i.e. Horizontal Boring Machine Division with Mr. Panesar, Drill Machine Division with Mr. Patel and Lathe Machine Division with Mr Jadeja. The divisions were made to concentrate on each product group for wider reach in market, and to induct and to encourage growth of new generations.
With the above background, BHARAT MACHINE TOOLS with 45 years of experience with brand name "NAGMATI" as it's Goodwill, was individually started from 1st January 1995 under the leadership of Mr. Jayendra Sinh Jadeja son of Mr. Keshubhai Jadeja . A qualified engineer having more than 25 years of experience in machine tool building in parent organization of New Bharat Engineering Works.
As decided, New Bharat Engineering Works before separation had transferred it's entire designs & drawings of all products, technology and experienced work team to Bharat Machine Tools. This company has qualified and experienced team of Engineers, full fledge Design Department, Prototype Section, High Precision Tool–Room, Quality Control Department, Material Testing, Heat Treatment to name a few and of course country wide marketing network including after sales service. The company today has the capability of manufacturing more than 500 machines under one roof with it's infrastructure. After the sad demise of the founder Mr. Tarasingh Panesar, in the year 1996 New Bharat Engineering Works had led to mismanagement and only it's property and assets were sold in the year 2003. After the sales of it's parent company the family members along with technical director Mr. Santokhsingh Panesar with more than 50 years experience again re-joined with BHARAT MACHINE TOOLS for further new developments.

PRODUCT RANGE : Horizontal Boring Machines, Heavy Duty All Geared Lathe and Belt Driven, CNC Lathe, Lathe & Roll Turning Lathe, Universal Milling Machine, Cylindrical Grinding Machine, S.P.M for Steel & Steel Tube Plant such as Pillager, Die-Groove Grinding Machine, Man Drill Grinding Machine, Bar Peeling Machine, Billet Radial using Machine and Facing Machine with Washing & Cleaning facility. Special Purpose Machine and CNC Machines as per customer requirement.